Instructions Steps how to delete Repro Project Facebook login form your Facebook account.
Step -1: You need to login your Facebook account.
Step -2: Then open the main menu then click Settings & Privacy sections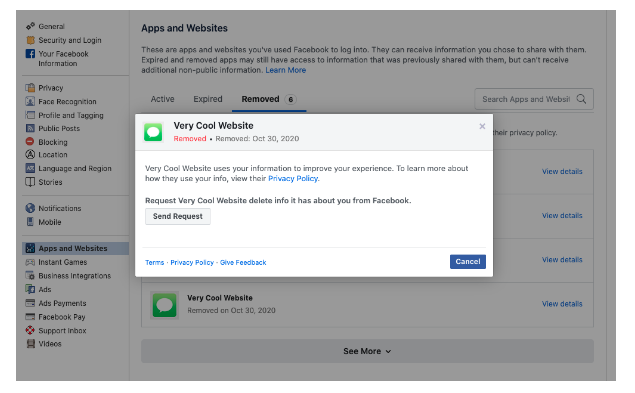 Step -3: Click on the Settings options then click on Apps and Websites pages.
Step -4: Choose Repro Project and select remove button and send the request.
When you send the request it will be processing soon and Repro Project will be removed from our website apps. Moreover we will do not have any of your data in our database and it will removed for ever.
If you do happy with our service, we are really sorry for that, however we can improve further if you drop us your suggestion.